After Akash Pan India 3G mobile service provider Bharat Sanchar Nigam Ltd (BSNL) today announced the launch of 3 Android powered Tablets including two 7 inch resistive screen based tabs (WiFi and 3G) and one 8 inch capacitive touchscreen Tablets in association with Pantel Technologies.
All 3 Tabs are made by Noida – India based company Pantel, the tablets will be bundled with special offer with 3 Months of free 2G/GPRS data usage as well as discounted 3G data plans from BSNL. The three tablets are priced at Rs. 3250, Rs. 10,999 and Rs. 13,500.All the three tablets come with 1 year warranty.
The BSNL Penta T PAD IS 701R is a low cost entry level tablet solution priced at Rs. 3250 powered by Google Android 2.3 OS. It comes with a high resolution 7" resistive touch screen (TFT Display) coupled with a powerful 1GHz processor and inbuilt 256 MB RAM and 0.3MP camera.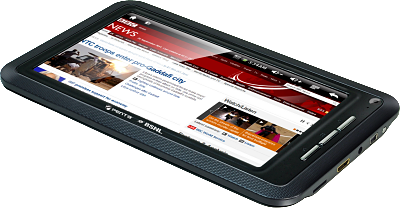 Penta tablet BSNL tpad IS 701r Specification
| | |
| --- | --- |
| Processor | 1 Ghz |
| Operating System | Android 2.3 |
| Random Access Memory (RAM) | 256 MB |
| HDMI Port | Yes |
| Internal Memory | 2 GB |
| Connectivity | WiFi |
| Screen Size | 7" inch |
| Screen Resolution | 800×600 |
This tab is WiFi enabled and supports USB 2G/3G Dongle so one can browse Internet over GPRS/3G and WiFi to watch Youtube videos, check e-mail, read E-Books and much more with Android Apps. The built in 2GB memory can be expanded upto 32GB using the onboard TF Card slot.
BSNL penta tablet tpad IS 701r is better then Aakash tablet
BSNL penta tablet tpad IS 701r looks better then both this versions with a processor of 1 Ghz. The market is full of android devices both tablets and mobile phones and most of them have a processor of 1Ghz or more to ensure the smoother functioning of the device. After a slower processor of aakash tablet serious concerns were raised by IIT Rajasthan which led to the recent rift between Datawind and IIT Rajasthan over the performance of aakash tablet. BSNL penta tablet tpad IS 701r is equipped with a faster processor of 1 Ghz so that you don't have to worry about the speed and can execute most of your android apps smoothly. BSNL penta tablet runs on Android 2.3 Operating system also known as Gingerbread. Android 2.3 is improved version of android 2.2 froyo and provides better security and faster performance with less bugs. Android 2.3 Gingerbread is also the most popular version of android tablet which is present in over 50% of devices including phones and tablets. BSNL penta tablet pantel tpad IS 701 have a front facing VGA camera (0.3 MP) which enables video calling in the tablet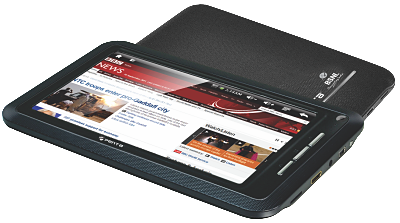 BSNL T-Pad WS704C is 7 inch 3G Tab priced at Rs. 10999 powered by Android 2.3 OS. With this Tab one can browse the Internet over WiFi or through the inbuilt 3G HSPA SIM card slot using their BSNL 3G Sim card. This tab equipped with a powerful 1GHz processor and 512MB RAM.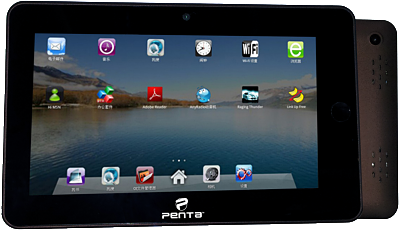 It supports all popular video, music, and photo formats. The tablet also offers HDMI port (1080P & 720P) through which it can be connected to a TV.
The WS704C has 4GB of built-in internal memory and features a microSD card slot for upgrading the capacity to up to 32GB. It comes equipped with a built-in front 0.3Mp and 2 Mega Pixel Rear camera, GPS, Accelerometer, Bluetooth and microphone. The Tab has a Polymer 4000 mAH battery.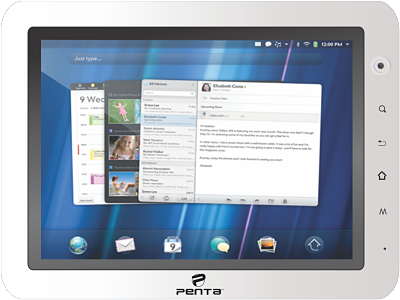 BSNL T-Pad WS802C  8 inch Android Tablet is priced at Rs. 13500 Powered by a 1.2 GHz processor and 512 MB RAM while rest of the features like GPS, camera and Bluetooth are same as the Penta T PAD WS704C.
BSNL customers can buy all these Tablet from Pantel Technologies. For more details dial 0120-4277731 (Mon to Sat, 9 am to 6 pm).