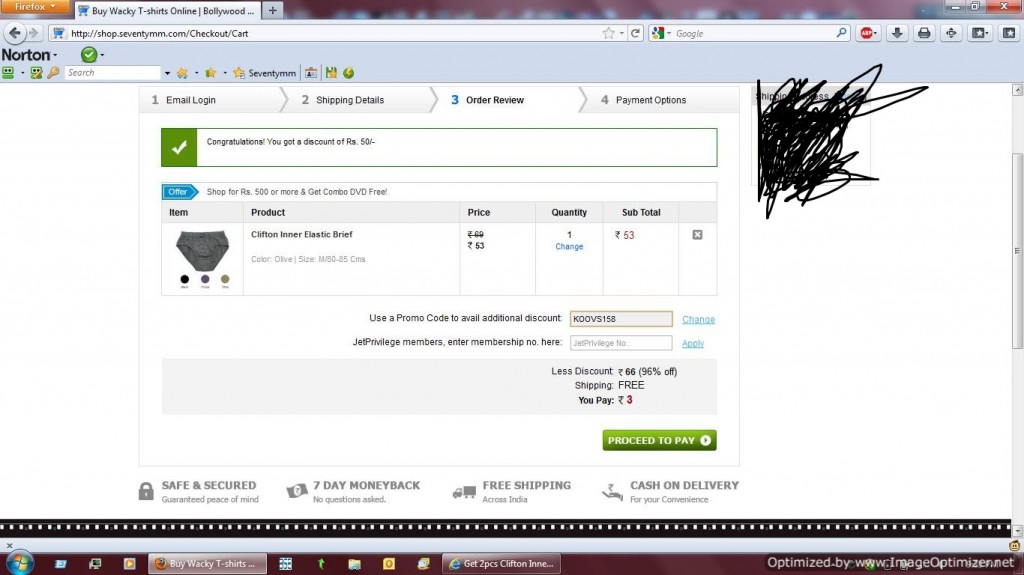 Here is coupon
KOOVS158 
You can use this coupon to purchase things for 1 rupees !!
Best use of this coupon is to buy Clifton Inner Elastic Brief for men
Even you can buy posters for free !!
Only problem with this coupon is that you can not buy with total cart cost less than 50 rupees !!